Keywords for Greater Search Engine Optimization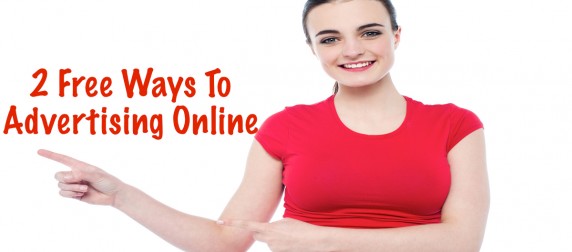 SEO—Keyword Your Way to More Traffic
While I am not big on SEO (Search Engine Optimization) I feel it is important to cover
the basics, your site is nothing but a store in the middle of the desert. You know it's
great, and anyone who happens to be in the middle of the desert also sees its great
features. However, until word of mouth gets around, your site is stuck in virtual limbo.
This is the entire basis of SEO theory, that you must reach out to your audience. Sure
you could take a traditional advertising approach and post a banner ad or an offline ad,
but when you do so, you are losing one of the best advantages of SEO—targeted
advertising.


Targeted advertising means you maximize your time and investment by only selling to
customers who have already indicated a strong interest in the products you sell. Enter
the big three search engines (Google, Yahoo and Bing), the only true way to reach
targeted traffic from SEO keywords.
You target, or qualify, your audience by the keywords you focus on. Each search engine
company has a web crawler application that scours the Internet looking for fresh new
content. As the search engine finds new content, it will "index" each of the pages found,
saving the content in a large database.
At this stage, your reader types in a keyword request into the search engine and based
on this request (how it matches with text content within your webpage) the search
engine is going to send back SERPs, or Search Engine Results Pages.
What determines which websites are ranked higher than others? This is indeed a
contentious issue, as most of the major search engines are intentionally vague about
what factors their algorithms consider. Still, the overwhelming message is clear; if you
want to be highly ranked (and everyone does, since most users never even click past
the first two pages) you must develop high quality content. That brings us to the first
point of effective SEO marketing.
Creating SEO Website Content
The best way to be noticed by search engines and to reach your audience to is create
excellent content. Now we're not going to spend dozens of pages taking baby steps.
You probably already know the difference between good content and low quality,
keyword-inflated 'fluff'.
Good content is:
· Professional (Grammatically correct and with proper spelling);
· Readable (In the same sense as news articles or magazine articles);
· Informative (Teaches the audience something about the subject);
· Entertaining or Conversational (Not merely dry information); and
· Original (Is not merely a copy of another article).
You know good content when you read it because the language is riveting, it keeps you
interested. This is the type of writing that is rewarded, and that's regardless of how
many 'Panda' or 'Penguin' algorithm updates are invented.
More and more, we see evidence that low quality sites, particularly content mills and
some article directories (notorious for low quality 'expert articles') are being penalized by
rapidly improving search engines. It's important to remember that search engine
companies are striving to invent artificial intelligence with their algorithm changes, so
that robots can start picking up on poor quality writing, as well as other unethical
practices.
Poor quality content is very quickly losing its value online. Customers are not finding it
helpful and in turn, search engines are burying the pages (and in some cases the entire
site) in SERPs.
What is poor quality content? Who is to say what is low quality content and what is
'magazine' or 'expert quality' writing? Poor quality writing can be identified by the
following trademarks:
· Many sentences that merely take up space;
· Various grammar or spelling errors;
· Hyperbole and 'sales' type writing rather than thorough coverage; and
· Common knowledge rather than expert insider tips.
· Duplicate content
Here we see what is at the root of the problem; lazy writers and company heads that
really don't care enough about human traffic. They prefer to play games with
"robots" (the web crawlers looking for keywords) rather than to create interesting and
lively content.
So ask yourself,
"Is the content I am paying for or writing about truly informative?
Is it written for human beings, just as a magazine or a newspaper article?"
We can safely say that if you're planning to launch an SEO campaign built on high
keyword density and "filler" articles, you are wasting big money! Your readership is
demanding…don't let them down!
Join A Team Of Professionals
Learn how to create quality content through our professional online marketing training.
We have a system of professional online marketing training to show you how to build an optimized website.