John Maxwell's 5 Levels Of Leadership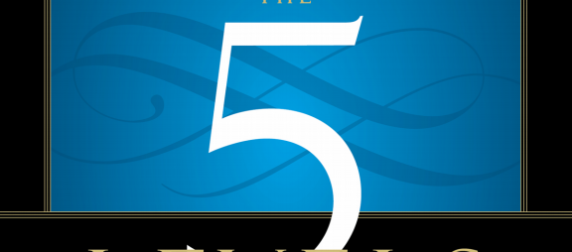 The 5 Levels of Leadership:
Proven Steps to Maximize Your Potential
by John C. Maxwell
True leadership isn't a matter of having a certain job or title.
Being chosen for a position is only the first of the five levels every leader must achieve.
A true leader learns how to earn the respect of the people he leads, leads by example and never has to tell people he is the leader.
In his seminal work, leadership guru John Maxwell presents readers with the five stages of leadership and explains how to maximize each one to become more influential, respected and successful:
The first and lowest Position of leadership is when people follow you because they have no choice or because you are paying them.
The second position Permission is when people follow because they want to. You have earned their trust or they believe in you and voluntarily follow you.
The third position of leadership is one where you are a value asset to the organization and you produce for the organization.
In the fourth position, people follow because you help them personally.
In the fifth and highest position, people follow you because the quality of your character and what you represent to them.
Click photo to get a PDF blueprint and a worksheet of these John Maxwell's leadership principles.
Join a Team of Professional Network Marketing Leaders!