How To Start Your Own Business
I was reading an article in the money section of the February AARP newspaper, (yes, I still read some newspapers and magazines) "Start Your Own Business" by Jane Bryant Quinn.
Retirees have the time experience and ability to do whatever they want to do. The big question is how to spend those retirement years, other than playing golf and hanging out with the grandchildren.
In a 2009, study done by the Urban Institute reported about 31% of retirees went from working for someone else to working for themselves. When you retire and you have the choice to do anything you want, the big question is how to start your own business to feel productive.
Retirees have the choice of using their contacts to build a home business related to their past experiences or job. Some decide to turn their hobbies into a home business. Most retirees are looking to  start a home business for under $5000. A business that can be done part time, so they don't feel the stress of a "job."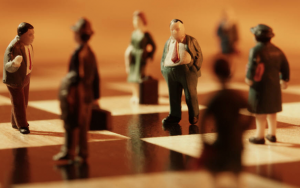 The article suggests you start by brainstorming ideas, no matter how extreme day maybe. Then make a check list of your abilities, skills and interests. Do research on how viable these business ideas are for generating a profit. Develop a business plan to determine your customers, product, investment, projected income, marketing and finally when do you expect to make a profit.
Ms. Quinn suggests you attend a local college or the small business administration (SBA) to learn about the legalities of starting a home business. Learn about various business entities: Doing Business As (DBA), Corporation, or Limited Liability Corporation, LLC. Make sure to get separate bank accounts for business expenses. There are several tax advantages to having a home business, go to IRS.gov and download publication number 535 and 587.
A couple of final suggestions she had in her articles were: to have a plan B in case your business venture doesn't work and never jeopardize your 401(k) investing in your business.
These are all great suggestions, but I found the article limited to off-line home business ventures like consulting, party planning, review building plans and senior services. Nowhere does she suggest any online business ventures. I'll give her the benefit of the doubt, she maybe talks about it in her book or other articles.
Billions of dollars are spent yearly on online home businesses, MLMs, and direct marketing companies. There are an abundance of online business opportunities that fall into her criteria of less than $5000, can be done part time and possibly turn their hobby into an online business. Some might say that learning computers is difficult but computers today have been developed for seniors and are easy to manage.
So, if you want to start a home business, an online or off-line home business knowing about the legalities and tax benefits is very important. So is having all the options available are crucial to deciding what is in an individuals best interests.
——————————————————————————————————–