How To Keep Your Resolutions This Year!
Have you made your New Year's resolutions yet?
Do you make resolutions or have you made given up on that practice as useless?
Most people start the new year hot and heavy to fulfill their New Year's resolutions.
Suddenly, reality hits – you have to think, plan and do something in order to fulfilled those resolutions.
How much time and effort do you actually put into fulfilling any resolution or goal?
Well, I'm going to give you the secret to fulfilling goals and resolutions.
It's very simple and very effective.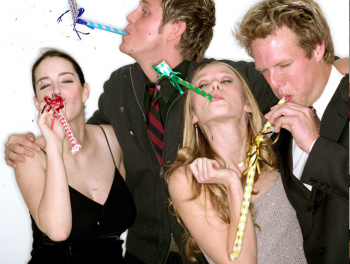 Let's choose three common New Year's resolutions:
Make Money On The Internet
These seem easy enough, right?
So, you go out and join the gym, order some diet books or food programs and start looking for an online business.
If you're really serious about making changes in your life, it will come with time and effort.
Change will not be instantaneous or easily visible.
Make one small change daily.
For example, do something physical daily, it doesn't have to "burn calories" or "build muscles."
You want to think about and incorporate something physical into your daily regime.
For a diet idea, eliminate one bad thing from your diet weekly.
Think of your resolutions in small parts, daily resolutions, weekly resolutions and monthly resolutions.
A goal or resolutions should be tracked and have a date of completion.
It's very simple.Don't think of the end result but of the small steps you must make to fulfill the resolution or goal.
To make a lasting change, make a small adjustment in a meal, do any physical activity and gradually build a network of like minded people.
Doing something small daily is easier, costs less and is more effective than buying a weight training set, ordering meals from Jenny, or putting down thousands of dollars on the latest multilevel marketing company.
If you enjoyed this post, share it, like it, slap it, do something to it.
If you're looking for a way to change your financial life,

CLICK

the banner below.