I Love Learning From The Best!
Have you been to a weekend seminar and wished to share
it with everyone?
In February, at Bloomington Minnesota, I participated in a wonderful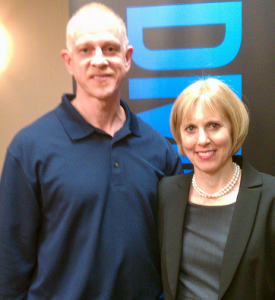 Daily Marketing Coach (DMC) seminar lead by Ann Sieg.
It was an intense three days of how to set up an attraction marketing blog, social media marketing, video marketing and building marketing funnels.
We had a group of about 100 people from all over the world.
One of the best benefits in attending a seminar is meeting new people, making new business associates and learning about their online marketing experiences.
Each coach conducted a session demonstrating their expertise on social media,
online marketing, attraction marketing video marketing and proper blog building.
We did group and individual training.
I was really impressed with their expertise and willingness to share their knowledge with everyone.
I saw Natasha Hazlett training a group at the hotel restaurant at 9 PM.
The group was there until the restaurant closed.
Wow, I was blown away by her "above and beyond" in her generosity and answering the participants questions.
Attraction Marketing is about positioning yourself as the "go to person" when someone is looking for your product, company or skill.
This is done through blogging, videos, articles, solo ads, free and paid advertising.
I love Ann Sieg's approach to marketing because she has a teacher's approach to attraction marketing.
I'm a teacher at heart and I love to teach.
I was really impressed on how she is able to use her teaching experience to demonstrate exactly how she built her online business.
I was so impressed with Ann Sieg, the professionalism of her team members and the Daily Marketing Coach training program.
I couldn't resist, so I have joined their Daily Marketing Coach training program to become their next certified coach.
I would like to share with you a free ebook called The Attraction Marketing Manifesto by Ann Sieg.
I will keep you updated about how the program progresses.