Bill Ackerman Attacks MLM
I have a few questions for Bill Ackerman who attacked the multilevel marketing out industry in a New York City presentation. How can Bill attack a company that has been around for over 32 years in the multilevel marketing industry? Would the U.S. government allow a "pyramid scheme" to be part of the New York Stock Exchange? Bill Ackerman refers to a particular multilevel marketing company in his article but he is really attacking the network marketing industry. If you would like to read more see his article in Forbes magazine.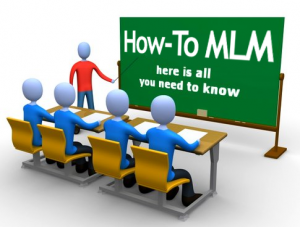 "Unfortunately, most (removed company name) recruits are not particularly good at retail, or have less than prosperous pals. According to Ackman and Pershing Square analyst Shane Dinneen, more than ninety percent of (removed company name) salesmen and saleswomen will earn not even one penny in the way of gross compensation. As for those promised riches, less than one percent (removed company name) distributors will ever earn $300,000 or more.
So how are a few so successful when the vast majority (removed company name) salesmen and saleswomen will fall flat on their financial faces?  According to Ackman, the real money in peddling (removed company name) products is not in attempting to market such things as the Express Meal Bar to retail customers. Instead, it is in selling the idea of selling (removed company name) products to others — all of whom will pay a commission to their recruiter on any sales they make, whether to themselves in the way of start-up costs or others."
I removed the company name because I didn't want to perpetuate his negative criticism towards multilevel companies. The high rate of business success is a valid point and should be the concern for all direct marketing companies. But, I take issue with him, referring to multilevel marketing companies "pyramid schemes" or that we're "peddling products." Multilevel marketing or direct marketing sales companies are legal and regulated by the U.S. government.
When you sign on as a representative or  distributor of any multilevel marketing company you become an independent contractor. As an independent contractor, you are totally responsible for the development and success of your personal business. For example, if you were an independent contractor as a carpenter. You would be responsible for sales promotions, contracting jobs and fulfilling contracting responsibilities. I know the majority of people who attempt to build a contracting business have a lot of difficulties and a high rate of failure as well.
If you're considering getting involved in the direct marketing industry you should find a company with an experienced leadership, solid training program and a generous commission plan.