5 Ways To Find A Job
Looking for a job is not the same as it was before the internet age.
But, it is still about "who you know."
Now, you can "know" millions of people on the internet through social media.
Here are five ways the American Association of Retired People (AARP) suggests you tap into you're inner circle of family, friends and trade associates to search for a job.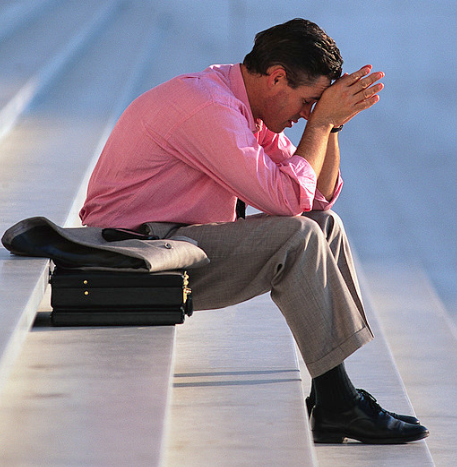 1.    Family and Neighborhood Gatherings – Have your "elevator speech" prepared, and try it out. In case anyone offers help, be ready to elaborate on your job-search plans and on your targeted employers.

    2.    Social and Religious Organizations – These groups sometimes sponsor job-search networking meetings. If not, just start talking to people to people before or after meetings and services. If you meet someone who is willing to help, try to get a business card or ask for an e-mail and a phone number.

    3.    Professional, Trade, or Business Groups – Join professional and trade associations. Attend their conferences and offer to work on committees. You'll be quite surprised to find that many who attend are looking for jobs. Some of these organizations sponsor job-networking sessions.

    4.    School or Work "Alumni" Groups – Many colleges and major employers establish alumni networks to help their members search for jobs, make contacts, or develop business. For a list of such corporate alumni groups, visit www.corporatealumni.com. You can also find some of these groups online, via Facebook or LinkedIn. Read More….
5. The AARP has set up a great website called WorkReimagined.org. What AARP has done is creat a line between the major corporations looking for experienced workers. It allows people who are looking for jobs to expand their network on the internet with companies on LinkedIn and their contacts.
There are many social networks you may want to join to connect with individuals and companies: Facebook, Twitter, Plaxo, Hi5 and Tumbler.
Be prepared with a few basic search tip:
Have a brief bio of yourself that explains in under a minute;
Who you are;
What separates you from the pack;
Skills you have;
What you're looking for;
How you can make an impact.
Post this all over the internet, every couple of days.
Give details of your skills, qualifications and abilities.
Explain how you can contribute to the development of a company.
Most companies have profiles on the internet, learn about them.
Connect with people who are part of the company.
Join group discussions and forums in your field.
When a job opens up, find out if you're connect to anyone who is connected to the company.
When your looking for a job or an opportunity, It has always been and will continue to be who you are connected to, your network.
The internet allows you the opportunity of connecting or networking with the world.
Learn how to use social media to present yourself and your situation in the most favorable light.
The internet is capable of not only helping you find a job but also of setting up a network of business partners.
If you like this post, please comment or share.