Has Internet Marketing 
Left You In A Daze And In A Maze?
Here are the things you have probably found online!
Tremendous amount of "free" training.

Every "Guru" has "The Secret" to success!

You receive an overload of information with no direction.

Now you're totally OVERWHELMED!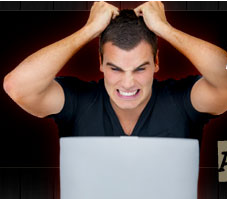 What Do I Do Now!
Look no further…
I can solve the online marketing business confusion with no hassels. 

I can guide you through a step-by-step process to set up your internet marketing business.

 I'm readily available for consultation.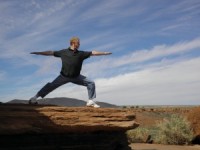 BACKGROUND
I'm an educator that worked diligently in the NYC education system for over 26 years, in Physical Education and in Math.
I've trained for over 40 years and have been an instructor for over 30 years in martial arts.
My passion has been to train, teach and coach martial arts and academics.
I recently retired and received a gold watch and moved on to become an online marketing coach.
I have come to the point in my life where I want to work for myself and live life on my terms.
Therefore, I decided on a second career by starting as an internet marketing coach.
I started like most people begin, with the dream of building an internet business, becoming financially independent and living the life all Guru's promise you.
Of course, I made all the rookie mistakes.
I spent a lot of money on various ventures but did not dedicate myself to a specific program.
Finally, I found one incredible mentor that has shown me how to incorporate my teaching experiences with the online marketing world.
Now, I'm using my coaching experience and all my research to help others become successful, more effectively and efficiently.
By joining me on this venture, you will take advantage of my 30 years of teaching expertise and the resources of one of the top network marketing coach program.
My goal is to help educators build their business on the internet in a quick and effective manner.
This process is simple, think about going to school: Teach; Apply; Review.
The process will be step-by- step, hands-on, with a personal touch and high tech.
Part of my success is due to the excellent training of Ann Sieg and the Daily Marketing Mentorship program.
Join my team and I will personally make myself available leading you to your personal success.
Take a few minutes to check out my blog.
Discover some great information on Lead Generation, Motivation, Attitude, Attraction Marketing Techniques and other related marketing topics.
You have just found yourself a coach and mentor who will guide you through the internet marketing business maze.